Scirocco started in 1989 when Maria Pia Bertona ventured into the world of radiators in the Province of Modena. Scirocco was one of the first in Italy to produce towel warmers and over the years they have perfected the blend of technical knowledge, engineering, and aesthetics.
In 1999, the company moved to Gattico, in the Province of Novara situating itself within the leading Italian production of taps and valves. Scirocco recognised the need for aesthetic and functional innovation for the domestic heating market with particular attention to bathroom furniture.
In 2013, Filippo Arbellia, son of the director took over the management of the company with his partner Sabrina Mora. Together they breathed new life and styling into Scirocco.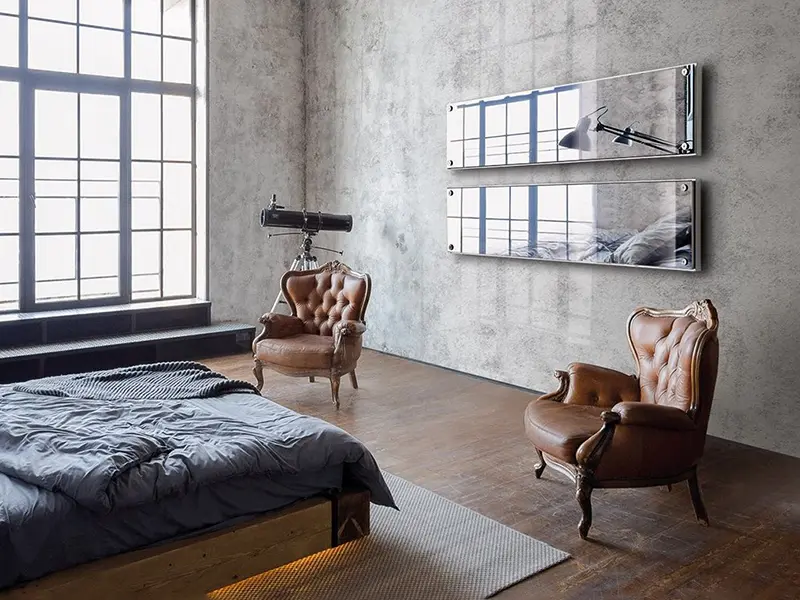 Scirocco dedicated themselves to new designs, materials, styles, and technology all whilst being functional, expressing excellence, aesthetically pleasing, and raising the standard for radiators and towel rails. Merging aesthetic with functionality transformed their radiators from an object to a true piece of art which can be displayed in your home with pride.
With the dedication to continually push the design boundaries in the radiator and towel rail industry, Scirocco quickly became world well-known for their high-quality designer radiators. Various leading Italian and international hoteliers and prestigious architectural firms rely on Scirocco H products to heat and furnish their most luxurious bathrooms.
Popular Scirocco Products
Snake

The Snake has the iconic serpent shape. Made from steel this bathroom towel warmer doubles as a radiator. Thanks to unique and generous dimensions it demands attention in all environments.

Graffe

The Graffe's unmistakable paperclip transforms an everyday object into a luxurious towel warmer that doubles as a radiator. The circular steel tube is elegant and refined.

Brick

The Brick radiator instantly sparks nostalgia with its playful style. The coloured brick crafted in steel hangs like a piece of artwork with the pipes being completely hidden.

Square

The Square radiator brings a contemporary touch. Adding to the strong structure this radiator is crafted in steel and creates a focal point of the central valve.
In 2017, they embarked on a new challenge to engage designers, architects, and young designers in the world of radiators and towel rails through the 'Design Warm Contest'. This was the first and only contest in Italy that allowed professionals, designers, and graduates to compete together to create an innovative, designer radiator and stand a chance to win various category prizes and potentially have their product launched into the market. After having great success with the first contest, the word got out and they had almost 400 candidates from all over Italy and 23 other countries enter into their second contest. Having these contests certainly raises the quality and uniqueness of their radiator designs. Visit the Scirocco website to view their full designer range.
If you are interested in the Scirocco Designer Radiators please talk to our friendly staff
Contact Us