Central Heating New Zealand has hit the ground running in 2023, bringing to 7 locations around NZ our leading diesel boiler supplier, Firebird and Elco burner. In February Paul and Colm from Firebird and Luca from Elco arrived from Ireland ready to provide technical one-on-one presentations to our trade customers. Starting in Queenstown a destination where diesel boilers are extremely popular, trade customers arrived for an afternoon with a fully functioning diesel boiler to provide commissioning, servicing, and troubleshooting interactive learning.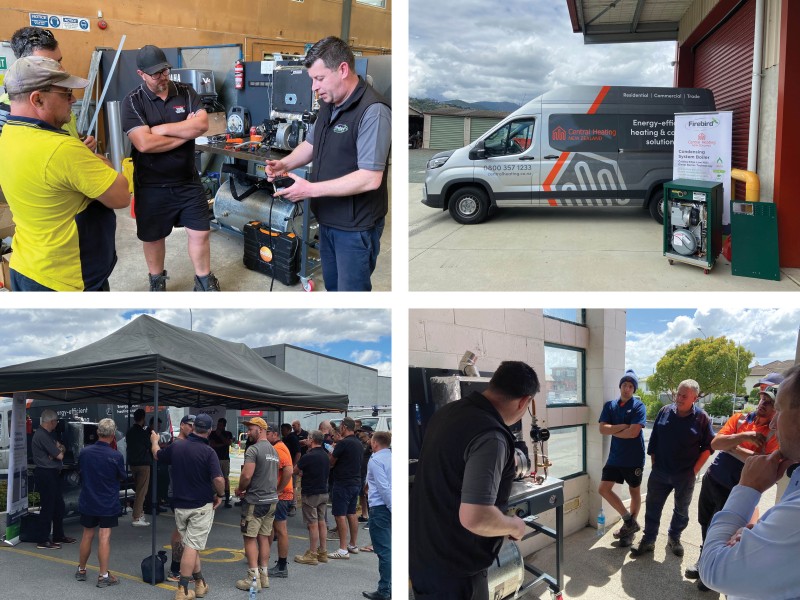 Trade customers were split into two groups - one spending time with Luca and learning the essential requirements of stripping down the Elco Burner, whilst the other team spent time with Paul working on the Firebird boiler before switching. Our technical after-sales team attended each event to provide further support on questions and troubleshooting. These sessions provided Trade Customers time to give feedback on the product and gain a greater understanding of the product.
Our Firebird Roadshow provided expert technical information in Queenstown, Invercargill, Timaru, Nelson, Palmerston North, Hamilton, and Christchurch. At Central Heating New Zealand we put an emphasis on providing quality products, technical support, and education - feedback from Trade Customers was, "Getting alongside suppliers, and learning more about their product was invaluable, it provided practical education", and "We feel extremely confident in the product, commissioning, and troubleshooting alongside the support of Central Heatings After-Sales team".
We would like to thank our Trade customers who attended and took the time to invest in becoming technical leaders in the central heating market. We look forward to bringing you further expert training in the future. A special Thank you to Paul, Colm, and Luca for making the long journey over New Zealand and investing in our customers.