In March, our trailer was packed and filled to the brim with all things central heating. Our team, a mix of sales and technical support staff, hit the road and made their way south towards Central Otago. Our road show was aimed at our loyal customers, specifiers, and installers who are interested in central heating and staying on top of the new products launching into the market. Queenstown was the first in a series of 20 destinations in our 5-week National Road Show Tour.
Unfortunately, a couple of our Central Otago shows clashed with the American Cup Yacht Race – which New Zealand won – these races captivated the nation, as well as some of our customers, specifiers, and installers who were registered to attend, we still had fantastic attendance overall, especially in some of the more remote regions such as Westport, Hokitika, Timaru, and New Plymouth.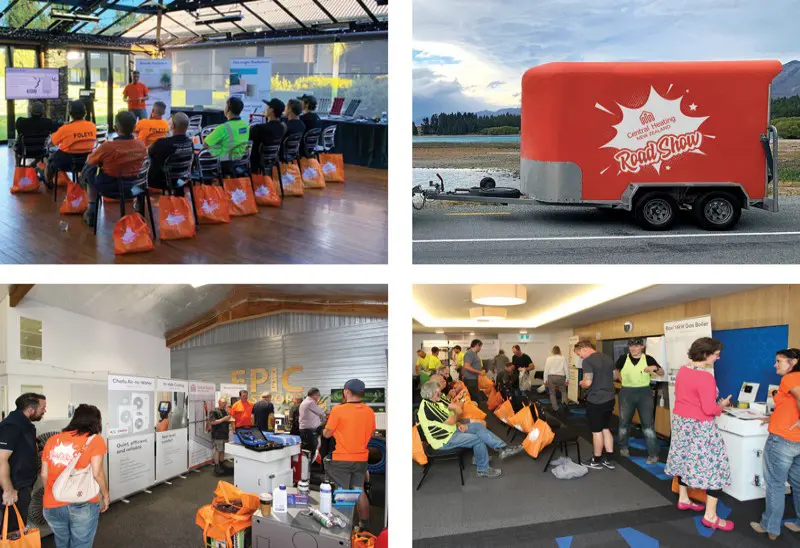 Our aim for the Road Show was to present and educate on:
The state of the hydronic market
The effects of Covid-19 on the industry
The knock-on effect of product supply and freight issues
The effect on the recent Climate Change Commission report signalling the end of gas by 2025
An update on Central Heating New Zealand and our position in the hydronic market as the number one supplier and solution provider
Highlight our new and existing products, including introducing the new concept of underfloor cooling
The benefits of our current promotions that are currently available.
Although the formality of the presentation is important, we wanted to spend time socialising with attendees over refreshments and dinner. The road show team mentioned a personal highlight was having quality conversations and seeing how they can assist locals with their central heating needs. Another highlight was drawing out the winners for portable Gas BBQs and spot prizes which were well received – funnily enough the winners happened to mention they never win anything!
Over the following 5 weeks our road show team went to Queenstown, Wanaka, Alexandra, Invercargill, Blenheim, Nelson, Westport, Hokitika, Timaru, Dunedin, Ashburton, Christchurch, Wellington, Palmerston North, New Plymouth, Napier, Auckland, Hamilton, Taupo, and Tauranga.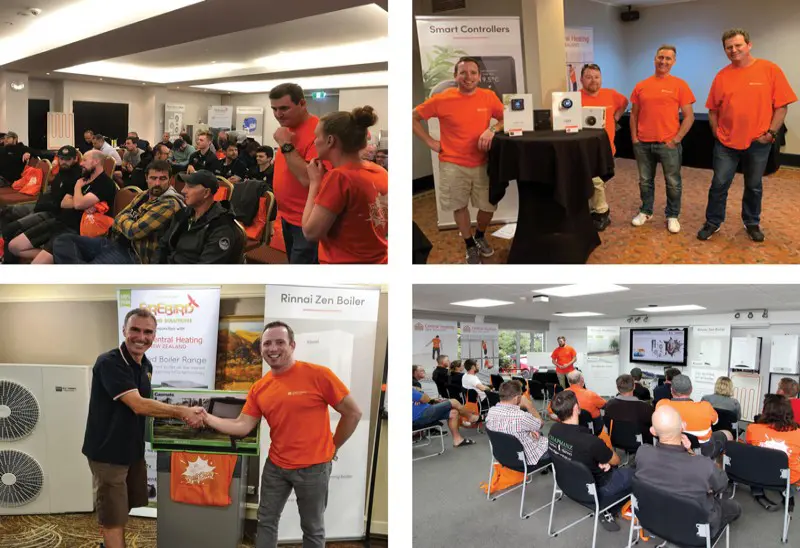 With 5,000km clocked up, over 300 coffees consumed, 20 venues set up and pack downs, 10 hotels, and too many savouries to count, our national Road Show has come to an end for 2021. We believe it was a huge success getting in front of all our core business customers across New Zealand. We would like to thank you to those who attended for giving up your time to help us build the future of central heating.