Young couple modernize their Auckland villa creating the perfect balance of old and new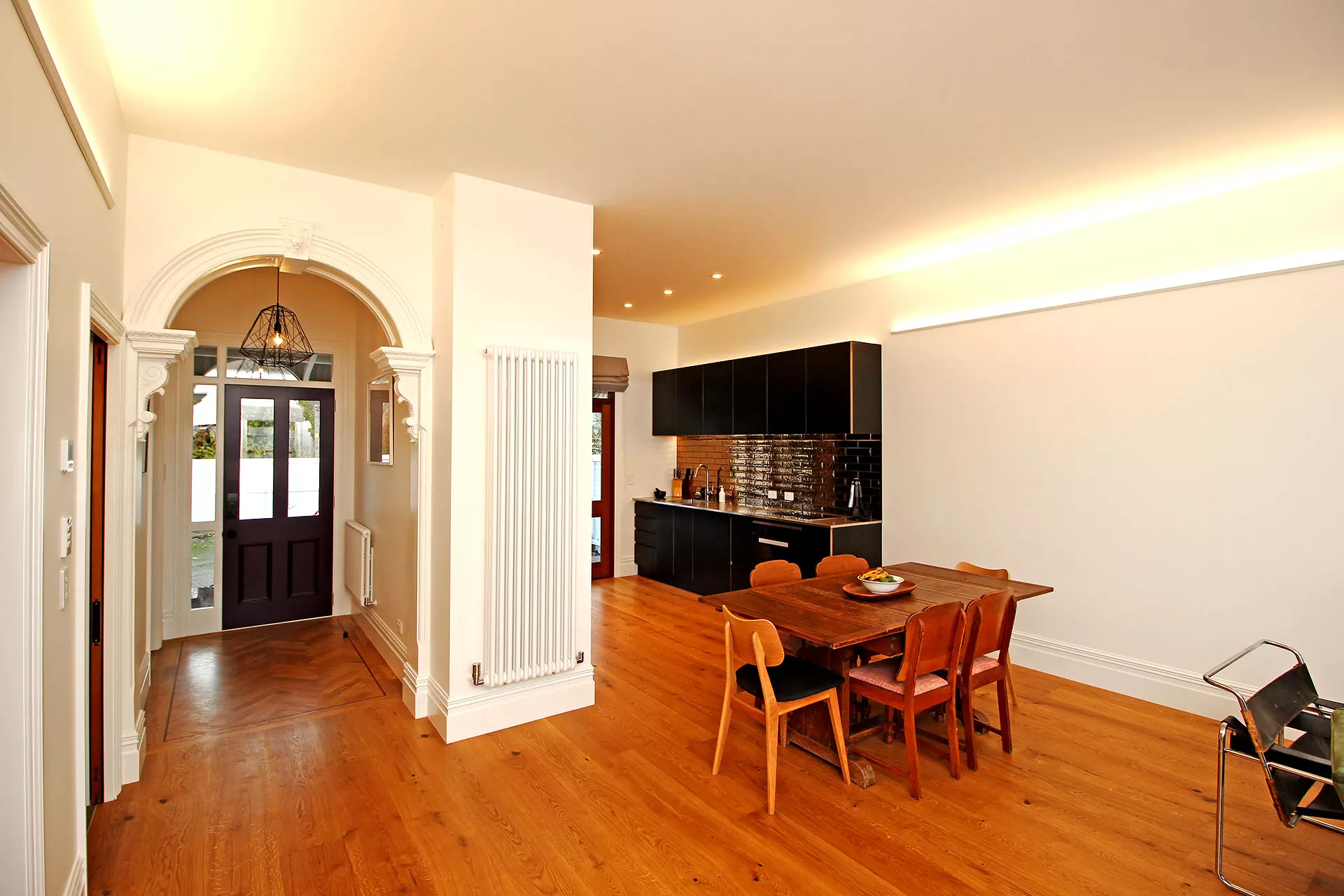 Products:
Delonghi Multicolonna radiator

x7

Delonghi Agata towel rail

x1

Firebird Enviromax outdoor boiler

x1
Situation
Central Heating New Zealand was approached by an up-and-coming young couple wanting a heating solution to complement their modern design of a historic Auckland villa. Being only 120m2 wall space was at a premium and floor space was not easily accessible.
Approach
Vertical Multicolonna radiators, made by Delonghi, provided the perfect solution for the renovation. Their eye-catching design traverses traditional old school looks with modern sleekness. Vertical radiators also use minimal wall space which was ideal for a 120m² villa. Central Heating New Zealand worked with the owners to strategically place radiators, utilize wall space and optimize heating. An external diesel boiler, located next to the garage, powered the system
Outcome
The Multicolonna radiators add to the look and feel of the villa and are often commented on by guests. The high water volume of the radiators means they continue to heat the home long after the diesel boiler is turned off. The vertical radiators have made the most of redundant wall space and do not encroach on the interior design.
Other projects
From radiators to underfloor heating

New build provides opportunity to install economic underfloor heating

Two systems in one

In 2011, Christchurch was changed after a devastating 6.3 earthquake - land, homes, buildings, roads, and communities were damaged in particular suburbs such as New Brighton and Sumner.