Numerous floor coverings - one heating solution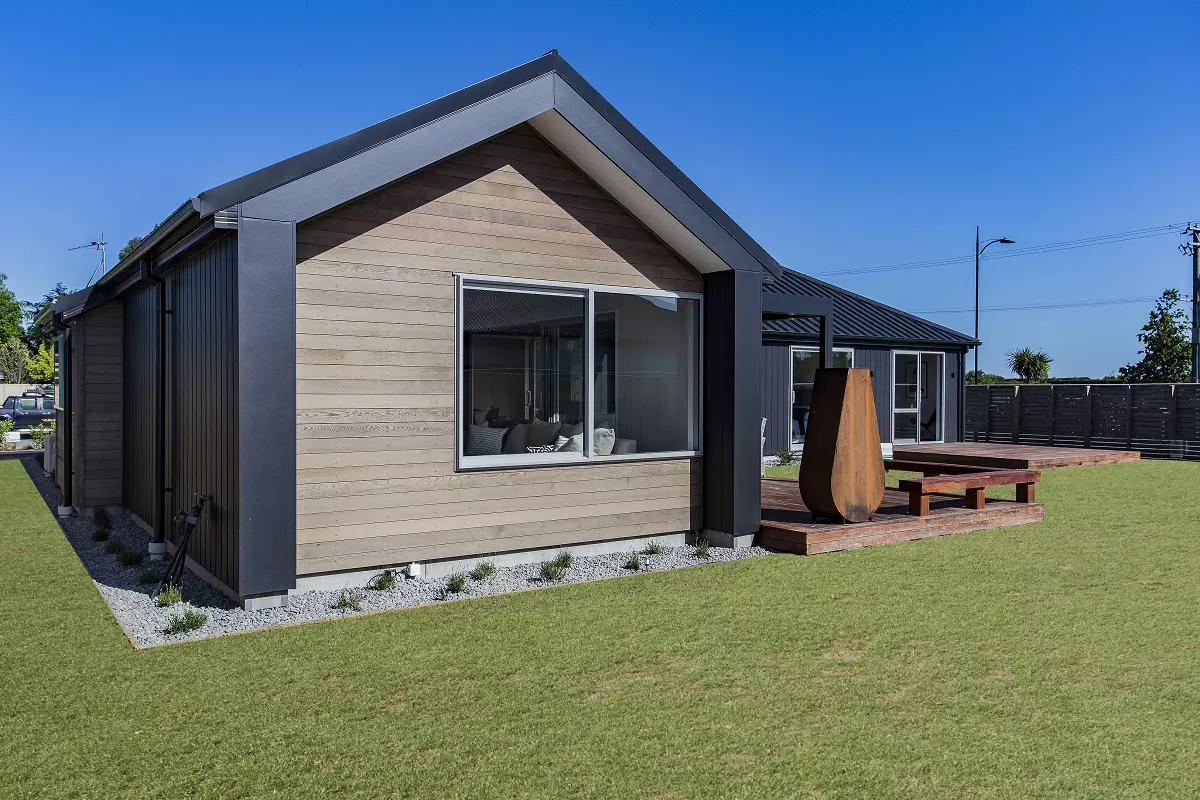 Products:
Chofu air-water heat pump 16kW

x1

Watts underfloor manifold

x1

Digital programmable thermostat

x1
Situation
Described as the ultimate in relaxed Kiwi living by David Reid Homes, this single level house boasts cathedral ceilings, polished concrete floors in the living areas, and carpet in the bedrooms. Designing a heating system, taking into consideration ceiling height and floor covering was key to the success of the project.
Approach
Underfloor heating was chosen to complement the minimalist design of the build. Heating was calculated room by room taking into consideration usage, floor coverings, and ceiling height. An air-to-water heat pump was chosen over a diesel boiler to reinforce the building's green credentials. A digital thermostat, located in the kitchen, controlled the level of heating thoughout the home.
Outcome
Underfloor heating is the ideal heating solution for vaulted ceilings. Radiant heat is evenly distributed throughout each room in the most comfortable way for the human body; warmest at the feet and cooler towards the head.
Other projects
Two-storey villa designed by Navigation Homes

Central heating system designed to adapt to ever-changing weather and family lifestyle

No noise, no forced air. No problem

Alternative heating solutions considered too noisy and intrusive