Whole home heating for the price of two heat pumps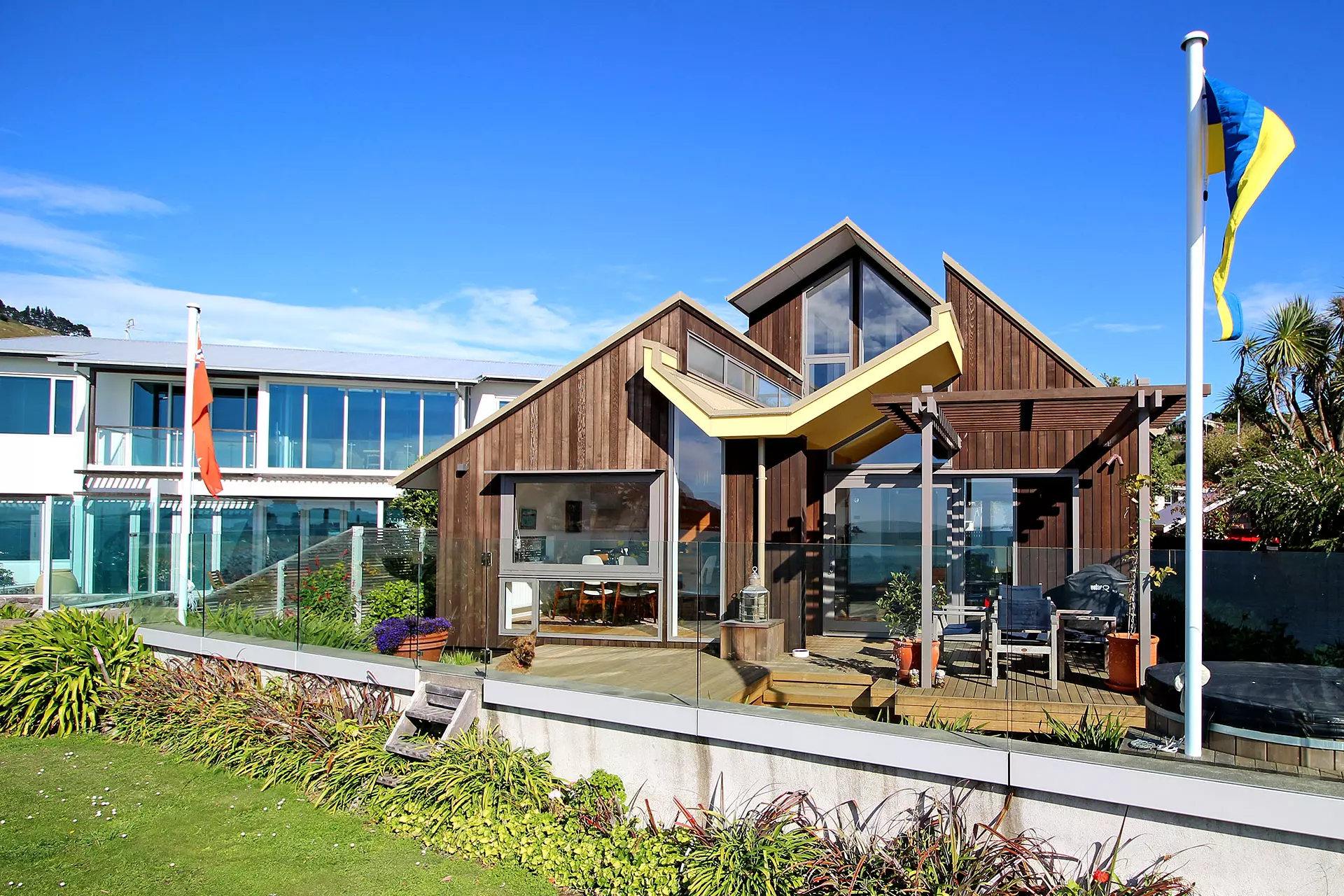 Products:
Baxi Luna Duo-tec+ Compact 1.24 GA system boiler 24kW

x1

Delonghi PHD radiator

x9

WiFi thermostat timeclock 230V

x1
Situation
A Swedish expat, who experienced central heating as a child, wanted the same clean, silent heat in his architectural dream home. The system designed by Central Heating New Zealand would have to take into consideration large double-glazed windows, minimal space and the client's passion for interior design. The client, who travels a lot with work, wanted the ability to control heating while out and about.
Approach
A diesel boiler and tank was considered too large for the property and its garden. Instead, a gas boiler was wall-mounted in the laundry and hidden from view. Radiators were chosen over underfloor heating as the lightweight build did not have a concrete foundation. Central Heating New Zealand worked with the client's architect to position nine radiators throughout the home. All radiators were installed with a thermostatic head allowing for individual room temperature settings. A programmable WiFi thermostat was also installed for centralized control.
Outcome
The client turns on the heating as soon as they land at the airport and his house is comfortably warm by the time he gets home. The nine radiators provide luxurious heat that is "clean with no noise and no blowing air". The whole-home heating solution was installed for the cost of two heat pumps.
Other projects
Architectural build by David Reid Homes

Heating solution designed to complement eco-friendly credentials of architectural build

Homeowner saves thousands

Discrete, economical heating system designed to suit challenging architectural new home